Posted in
DJ
on Jan. 20, 2020
Battery powered DDJ-SX2
---
Introduction
In this short article, I will show you how to run the Pioneer DDJ-SX2 with batteries or a power bank. The DDJ-SX2 is a DJ controller which is powered by a 5V 3A switching power supply. In comparison to that, the DDJ-SR is fully powered over USB which is also 5V.
As I plan to use the controller outdoors for some parties, I had to find a way how to power it mobile. Thanks to the fact that it runs on 5V, this was an easy task. Most phones have an USB port nowadays and are powered by 5V. Due to this fact, there is a big market for "power bank" which have 5V output.
So the following items are needed:
Power bank: We need a power bank with enough power. The output ports should support at least 2A and the power bank should have 20Ah. I have bought different power banks and some advertised with >2A output per port but did deliver less in reality. I bought one from the vendor Poweradd which contains 18650 cells.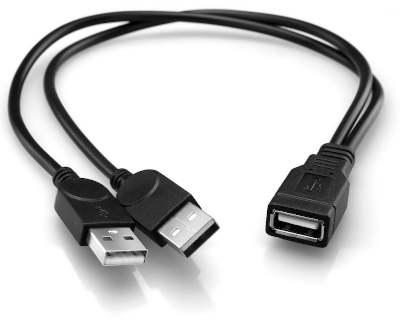 USB Y cable
USB Y cable: To support weaker power banks, I found out that you can use a USB y-cable to add up the amperage of both ports for better stability.
USB to DC adapter: The DDJ-SX2 power supply has a 2.5mm wide, 5.5mm long DC plug. I bough an USB adapter cable for this which fit right into the port of the DDJ-SX2.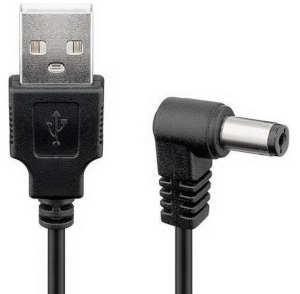 USB to DC adapter cable
Furthermore, I bought myself a USB Multimeter which shows the energy consumption of the attached USB device. This way I could see how much the DDJ-SX2 was using actually.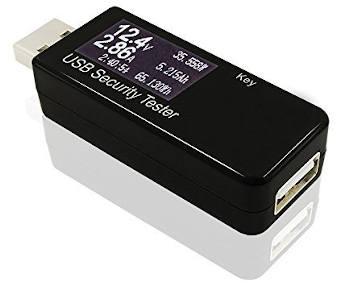 USB Safety Tester: Current and voltage monitor.
Measuring the energy consumption
I measured the energy consumption of the DDJ-SX2 in three different states of operation using the USB multimeter. The multimeter is put between the Y cable and the DC adapter cable.
Energy consumption during idle mode
Measured values: ~ 4.98V | ~ 1.58A
Energy consumption during demo mode
The demo mode of the controller is a mode where different animations of the builtin LEDs are played and is activated after a configurable amount of time. When you touch or move any control on the controller, the demo mode is deactivated again. I measure this mode as well because all LEDs are flashing and causing a higher energy consumption.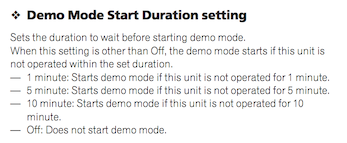 Configuring DDJ-SX2 demo mode.
You can configure the timeout for the demo mode in the Rekordbox settings under Preferences > Controller > Settings.
No music is played through the controller during this time. I guess playing music and using the headphones will cause even higher energy consumption.
Measured values: ~ 4.98V | ~ 1.78A
Energy consumption during normal usage
During this test I just started playing with the controller and played some tracks for an hour. I took notes of the values the screen showed and the results are the following
Measured values: 4.98 V | ~ 1.9A
Estimated time of usability
I run the DDJ-SX2 in demo mode and let the multimeter log how long it takes to empty the battery. After 8 hours and 5 minutes (68.08 Wh), the powerbank was empty and the DDJ-SX2 off. For the normal usage this would be at least 6 hours. This is an impressive result in my opinion and allows to run a short party wih a single power bank. You can still take two or more with you, if you want to make sure that you can go longer.
Conclusion
In this article we learned how to run a DDJ-SX2 with a power bank for mobile activities. The same principle can be used with other controllers as well. The DDJ-1000 uses 12V for example which allows us to use custom battery packs from the RC scene or even car batteries. Send me a message if you were successful!
I hope you guys like this short article and I wish you much fun outside with your DDJ-SX2.